JADE Pieces: Concealer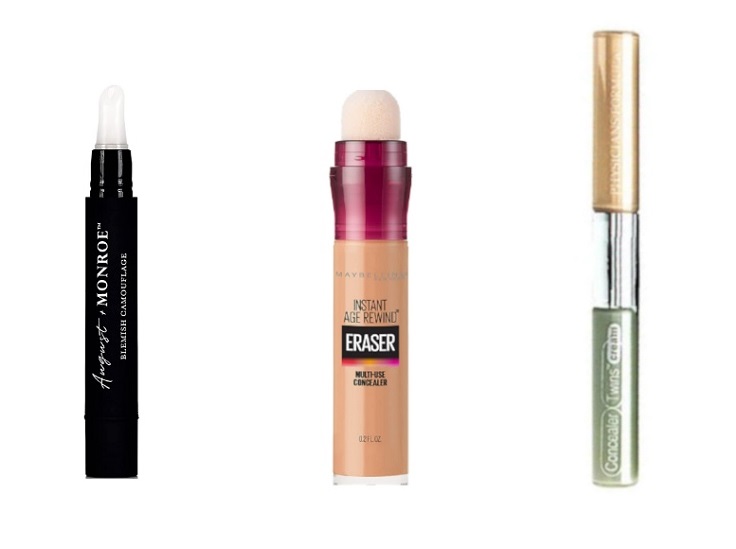 August + Monroe 3-In-1 Blemish Camouflage
$38

This fantastic product does all it can to make your skin look good: conceal, treat and prevent. With salicylic acid to spot treat any blemishes, your pimples will quickly disappear and new ones are less likely to pop up. And while it comes out white, it's "colour-bursting" technology lets it blend into the tone you need.

Maybelline Instant Age Rewind Eraser Dark Circles Treatment Multi-Use Concealer
$10

This lightweight concealer helps cover up dark circles while also helping to reduce the look of fine lines. It also helps brighten your skin, so you'll look more refreshed.
Physicians Formula Concealer Twins®
$10

With a yellow concealer to help with dark circles and a green one to cover blemishes and redness, you're able to customize the type of coverage you need. This creamy concealer is also water-resistant, so you won't have to worry about sweating it off. It also has SPF10.